Visit the Mining Museum In Ogdensburg NJ
The Sterling Hill Mining Museum is located in Ogdensburg, Sussex County, New Jersey.  The museum was opened in 1989 at the site of the Sterling Hill Mine which was the last working underground mine in New Jersey.
Mining began at the site in 1730, when it was mistakenly thought to be a copper deposit.[3] George III of the United Kingdom granted the property to William Alexander, titled Lord Stirling. Stirling sold it to Robert Ogden in 1765. It went through several owners until the various mines were combined into the New Jersey Zinc Company in 1897. The mine closed in 1986 due to a tax dispute with the town, which foreclosed for back taxes in 1988 and auctioned the property to Richard and Robert Hauck for $750,000. (read more here)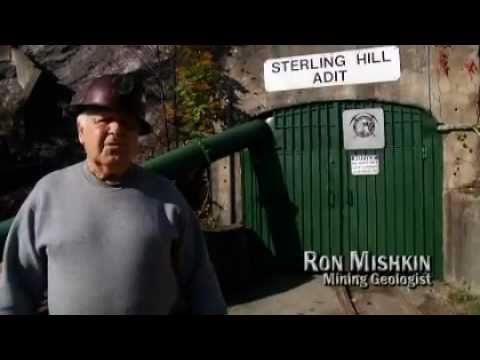 The Sterling Hill Mine, an iron and zinc mine,  with the adjacent Fanklin Mine are known for its unique combinations of minerals, especially florescent minerals.
In the area of the Franklin and Sterling Hill mines, 357 types of minerals are known to occur; these make up approximately 10% of the minerals known to science. Thirty-five of these minerals have not been found anywhere else.[10] Ninety-one of the minerals fluoresce.[11]

There are 35 miles (56 km) of tunnels in the mine, going down to 2,065 feet (629 m) below the surface on the main shaft and 2,675 feet (815 m) on the lower shaft. The mine remains at 56 °F (13 °C) constantly. (read more here)
The Sterling Hill Mining Museum in Ogdensburg, NJ is open to the public for underground mine tours.  Visit the museum and enjoy a day of educational and fun .
Website:  http://sterlinghillminingmuseum.org/
Address: 30 Plant St, Ogdensburg, NJ 07439
Hours: Closed on Monday.